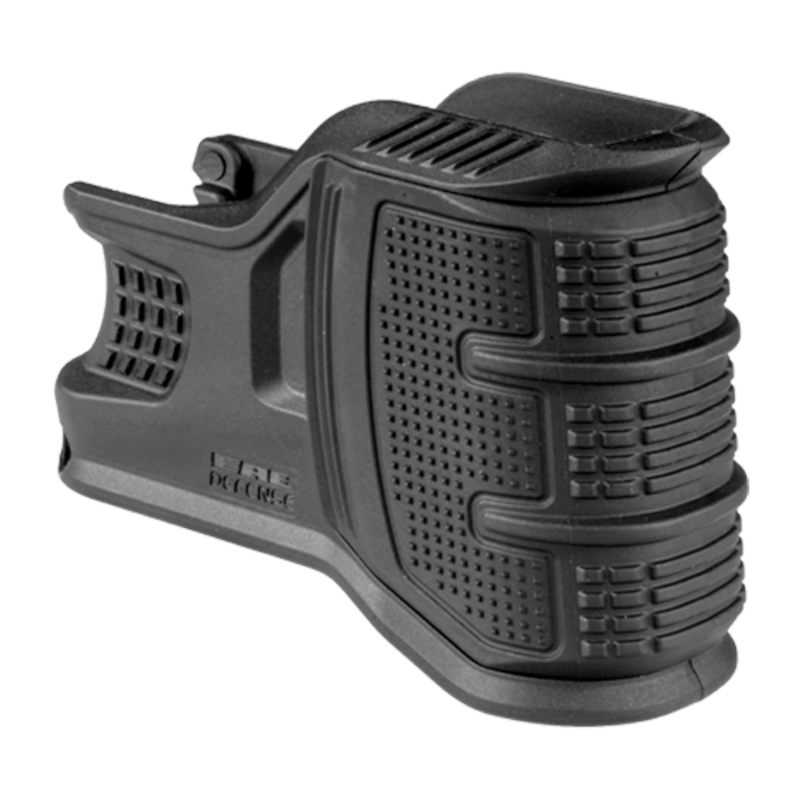 FAB DEFENSE ADVANCED MOJO MAG WELL GRIP
SKU:
Description
The MOJO Mag Well Grip is the latest evolution of the FAB-Defense bestselling product, the MWG.
The MOJO is the first product developed with the recreational shooter in mind, like its predecessor, the MOJO transforms the standard AR Magwell into a comfortable and ergonomic foregrip with a flared and extended magazine well that enhances reload speed while adding an ornamental aspect to the civilian firearm.
The MOJO has a system of easily replaceable grips; the Tactical grip can be used while performing drills on the range, and then quickly replaced with a Mask grip, according to personal preferences.
ADVANTAGES:
Replaceable grip area (Comes standard with the Tactical grip and one Mask grip)
Functions as a flared and extended magazine well and enhances reload speed under stress
Quick and easy installation, no gunsmith required
Durable and lightweight fibreglass reinforced polymer construction
Mask grips sold separately and available in Black, Olive Drab Green, Flat Dark Earth and White
COMPATIBILITY:
M16 5.56x45 lower receiver variants, without a flared magazine well.
It May not work well with the PMAG GEN3